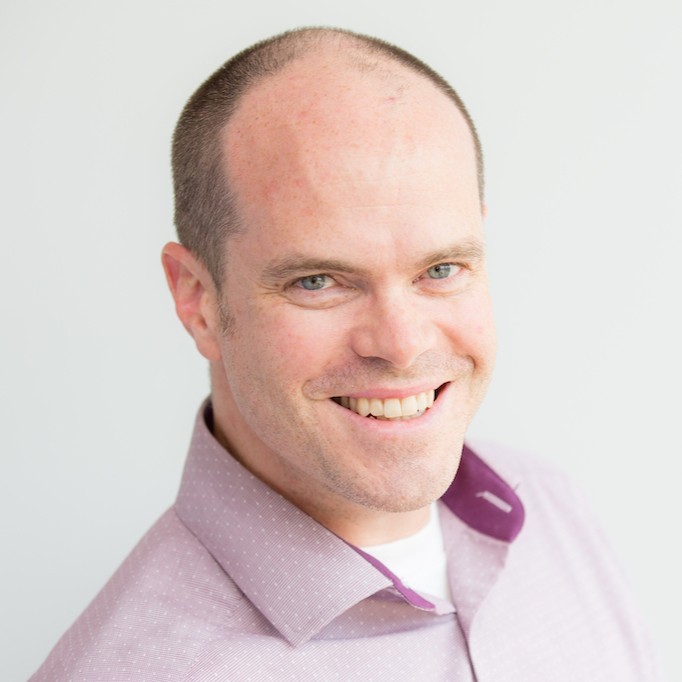 About the Speaker
In last year's Agile MSP Bootcamp, Todd Kane, President of Evolved Management Consulting, shared his expertise on the crucial role of service delivery managers and the importance of priority management in their success.
With over 20 years of experience in the IT industry, Todd has a proven track record of delivering award-winning consulting services and has been recognized by industry leaders such as Microsoft, The Globe and Mail, Small Business BC, and Venture Magazine. As a creative innovator with a reputation for getting things done efficiently and effectively, you definitely shouldn't miss this opportunity to learn from one of the best in the business. You can also learn more about Todd on his website at https://www.evolvedmgmt.com/.
Introduction
"Service Manager burnout, it is real right?
Yes, being a service delivery manager can be a challenging and demanding role. You're typically left to juggle stakeholder expectations, people management, and solutions design, all while driving business results. When everything feels like a priority, nothing seems to get prioritized. How do you keep yourself from burning out?
What is Priority Management?
"So much of management is priority management."
Constantly navigating competing priorities and balancing the demands of multiple stakeholders are all in the day's work of a service delivery manager. But in this role, it's quite normal to feel overwhelmed, especially when you are constantly expected to treat everything as urgent and important. Priority Management addresses exactly that. It's evaluating what's on your pipeline and truly understanding which one requires your immediate and utmost attention. But it's not as easy as it sounds.
Todd eloquently shares the two main elements of Priority Management in the conference session, which are: strategy planning and execution planning.
Strategy planning, according to him, is all about clearly defining your goals. A lot of organizations are familiar with this, but it almost always ends up with the plan gathering dust somewhere because the next important element is neglected- execution planning.
Execution planning, on the other hand, requires you to lay down actionable steps that you and your team can hold yourselves accountable for in order to bring your strategies to life.
It's not to say that both are set in stone because, in this field, change is not only inevitable but expected.
Flexible frameworks and agile execution go hand in hand when it comes to effective Priority Management.
The Three Pillars of Priority Management
Now that you have your strategy and execution plans in place, we move to the most important part of being a service delivery manager: FOCUS.
"What may show up and be shiny and distracting and noisy may not be the thing that you actually need to focus on."
Priority Management is really just about knowing where to focus your resources and your energy. And you can learn about that by understanding the three pillars that uphold it based on really impactful nuggets of wisdom that Todd shared during the 2022 Agile MSP Bootcamp:
"Don't bury yourself in work."
As a service manager, there is pressure to feel like you need to pitch in to help the team. However, it's important to remember that your role is not to get bogged down in the day-to-day tasks but to develop your team. Your success is not determined by your individual contributions but by how well you're able to support your team so they can do their jobs. To be a successful service manager, the first step is to truly understand how different and specific your role is. The similar concept is applicable when you translate the team's workload into a visual process like Kanban- before you're able to fully structure the flow and delegation of tasks, you first need to evaluate the role each person plays in the system.


"Start Coaching."
A crucial mistake not only service delivery managers commit but all managers do is not empowering their people. If the first step entails embracing your role, the second is knowing your team. Priority Management doesn't just involve you. Take the time to talk to your staff and evaluate not just how you can delegate but how you can build them up to be leaders in their own right. And this is not something you do just once; as Todd aptly explains, if there is an increase in open communication, "the quality of communication is better." But, conducting one-on-ones with a large team can be difficult, so make sure you keep your team to a manageable size, the importance of which was expounded by Todd in one of his blogs-

The Two-Pizza Rule

.


"Measurement is Important"
Priority Management will also rely heavily on data. By analyzing data, service delivery managers can gain information that can be used to prioritize activities and allocate resources effectively. Todd candidly mentioned in this bootcamp that "high-performers love data" because it also allows them to validate the output they've delivered and how they can improve. This, in turn, builds an agile performance culture in which you and your team are able to grow and scale by having knowledge of what works and what doesn't, what is impactful and what is not.
Priority Management for service delivery managers all boils down to getting the complete picture of your tasks, your people, and your performance. But there's definitely more to it than these! Get access to all the actionable insights shared by Todd and other seasoned experts in last year's Agile MSP Bootcamp here.
If you're an MSP looking to make multitasking manageable, adopting a Kanban tool like TopLeft might be exactly what you need. Schedule a demo now and see how our software can easily visualize task organization and seamlessly integrate with PSAs like Connectwise and Autotask.