TopLeft is a tool that integrates with your PSA and helps you manage your MSP workflows more efficiently using the main principle of Kanban: organizing your projects and tasks in columns and moving your tickets around as cards.

TopLeft is not just another stand-alone piece of software disconnected from the way you do your daily work.

It's just a more efficient way to use the PSA tools you already have that builds on how your managers and engineers do their daily work, letting them perform their daily tasks with much fewer clicks, prevent backlog, and spot bottlenecks faster.
Created for MSPs. By MSPs.
TopLeft was created by Kerkhoff Technologies, an MSP based in Chilliwack, B.C, Canada.
At Kerkhoff Technologies, we've been using ConnectWise as our PSA, together with its project management since 2010. And still, we were struggling to run our projects and helpdesk efficiently.
Too many tickets started but not finished. Projects not moving forward. Projects with an unclear status where we couldn't tell our customers how close they were to being completed.
It took forever to close the tickets. Our customers felt neglected. And our engineers felt overwhelmed.
We knew that if we wanted to continue to be a successful MSP with a great reputation, this had to change.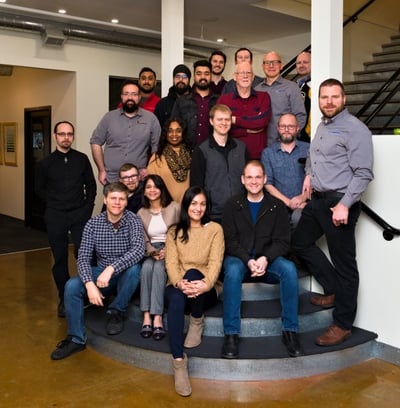 And that's when we thought of Kanban, a well-known practice in software development, creating TopLeft, a tool that combines the best of all worlds: the functionalities of PSA and the efficiency and visual representation that come with Kanban practices.
We use Kanban ourselves to manage our tickets and projects and can't imagine working without it.
Over 200 MSPs in 11 countries, now work more efficiently
thanks to TopLeft




Slash the engineer's work in progress by 60%

With TopLeft, it was easy to identify the easy tickets that a junior tech could do. The engineer's work in progress was slashed from 50 tickets to 20.
Roman Massey, CEO Raxxos, Surrey
Reduce time to assign, and correct statuses by 71%

With TopLeft, it takes much less time for me to communicate, assign, and correct statuses. I had a project with 55–60 tickets that needed assignments and status correction. In ConnectWise, it takes me around 45 minutes to complete the job; while in TopLeft, it only took me 13 minutes.
Alex Anderson, Project Manager Helixstorm, Irvine
See what's going on projectwise at a glance

I appreciate the ease of being able to input time into tasks. The UI is far easier to navigate than in Autotask.

I also have a more visually friendly view of all projects and tasks with their associated status. It is very helpful to see what's going on projectwise at a glance.
Erik Woodland, Pro Support Engineer Intermix IT, Harrisburg
Significantly reduce the number of open tickets

Absolutely have seen improvement—especially in the visibility of work. We have a call every morning to discuss work from Kanban. In three months, we improved from 18 blocked tickets to 11, and 34 active tickets down to 1.
Judi Baker, Project Manager Seitel Systems, Seattle
See the flow of tickets easier

TopLeft turned project management from staring at huge lists, impossible to prioritize, into easily digestible, very visually compelling information.


We are no longer looking at a mountain of data, wondering how to break it up. It's already broken up for us by TopLeft, which makes it much easier to see the flow of tickets.


Before, we also weren't able to see projects side-by-side—something we can now do, thanks to TopLeft.
Sarah Ellis, Project Manager Clear Guidance, Austin (TX)
Make sure the work doesn't slip through the cracks

TopLeft is working great! We use it several times a week during our meetings to make sure tickets are not getting lost. It's been extremely helpful and greatly reduced our open ticket count.
Ernest Murry, CTO Genuine Technology
Request a live demo
Got 45 minutes to spare? Let us show you what TopLeft can do for your MSP company. No strings attached.