Why Project Managers Use TopLeft
✔️ Manage projects faster
✔️ Visualize project progress
✔️ Meet project deadlines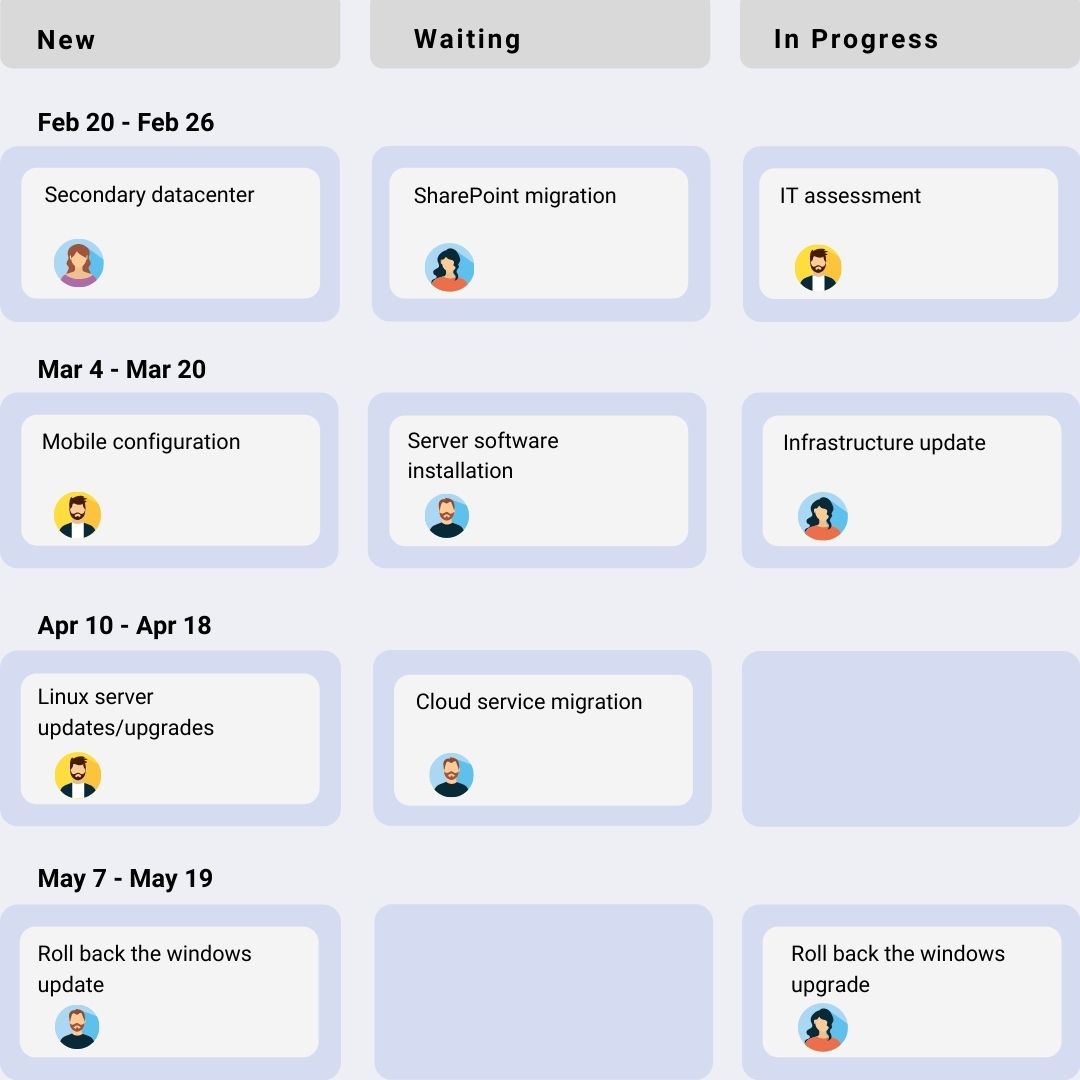 Take Back Control Of Your Work
With Kanban
Show progress of all your projects and tasks
Thanks to Kanban, you have visibility into tasks progress instantly to determine which work is delayed or over budget.
Manage the whole project portfolio
Make decisions and take appropriate actions to ensure the overall health of the portfolio. In a single Kanban board, you can track multiple projects or phases. Kanban is the most effective visual portfolio management tool.
Find and eliminate bottlenecks
Identify bottlenecks by visually showing a large number of tickets in a single status, single project, or engineer.
Improve team communication
Foster collaboration with everyone in your team using Kanban to communicate about work.
Show details of multiple
projects
Single pane of glass for all your project tickets and tasks. Filter and group views by assigned engineer, company, due date, and more.
Drag and drop cards
Quickly update projects, tickets, and tasks in real-time.
Project portfolio view
Projects can be filtered and grouped by company, project manager, start or end date, and more.
See work assignments
and scheduling
Assign and unassign team members, and improve schedule accuracy.
What Our Clients Have to Say
As a project manager, I can see project tickets broken down by engineers – impossible to do in our PSA.
Much less time to communicate, assign, and correct statuses.
I had a project with 55-60 tickets that needed assignments and status correction. In ConnectWise, it takes me around 45 minutes to complete the job, while in TopLeft, it only took me 13 minutes.
Explore More Ways to Use TopLeft