Why Dispatchers Use TopLeft
✔️ Find unassigned tickets
faster
✔️ Simplify dispatch
processes
✔️ Eliminate overloading
of technicians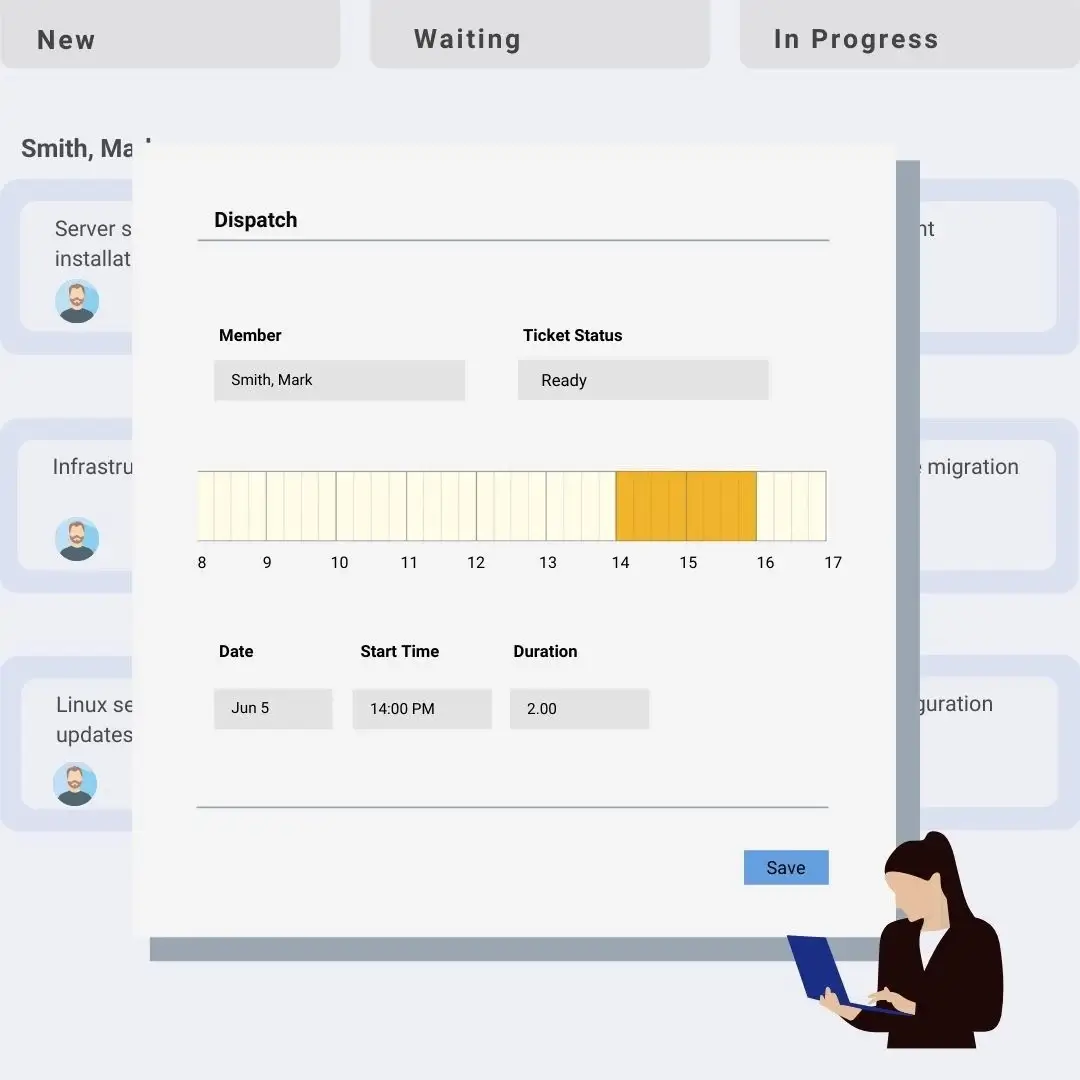 Take Back Control Of Your Work
With Kanban
Simplify dispatch processes
Dispatching to engineers' calendars is time-consuming and frequently needs to be done multiple times. Kanban processes eliminate that waste without giving up your control and visibility.
Visualize how work is distributed
Kanban boards can show work split up by technician to show you who is too busy, or grouped by priority to make the emergency work obvious.
Find and eliminate bottlenecks
Identify bottlenecks by easily seeing a large number of tickets in a single status or single technician.
Dispatch to calendar in Kanban
You can dispatch to an engineer's calendar. Kanban shows the member's free and busy time during the day so you can dispatch intelligently.
Drag and drop cards
Use drag-and-drop to position tickets within columns, indicating the order they should be worked. Or drag-and-drop to assign tickets to new technicians.
Show schedule info on
cards
Scheduling information is shown on cards. You will be able to see at a glance what's happening today and if scheduled tickets were missed.
Quickly edit tickets
Accelerate your work by editing general ticket fields such as title, due date, agreement, and budget hours.
Group and filter cards
Group cards in horizontal lanes to review work by an engineer, type, priority, or project.
What Our Clients Have to Say
We are able to run meaningful huddles/daily standups now and have been transformed by TopLeft!
TopLeft is working great! We use it several times a week during our meetings to make sure tickets are not getting lost. It's been extremely helpful and greatly reduced our open ticket count.
Explore More Ways to Use TopLeft