Manage your sales pipeline efficiently so no opportunity
gets lost
This is TopLeft Kanban for
Sales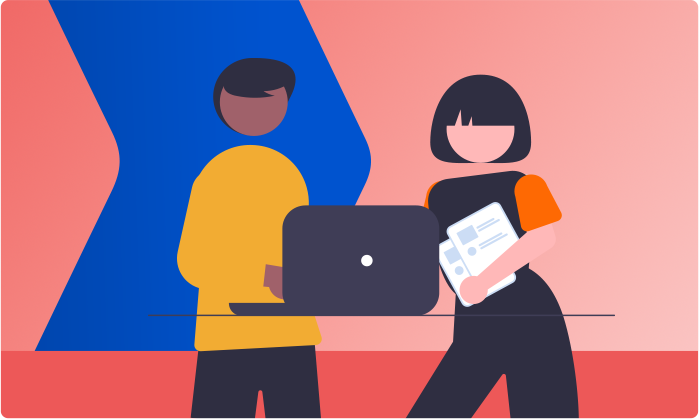 Why are so many leads slipping
through the cracks?
Opportunities can be difficult to convert into sales if you are unable to identify the ones to prioritize and urgently pursue.

One common challenge that sales managers face is that the pipeline is often presented as a plain list, lacking visual representation. This can be frustrating because without a clear visual, you won't have a good view of your overall sales process. As a result, your team may not know which opportunities they should be focusing on for follow-up, leading to missed chances and potential revenue loss. Traditional PSAs also play a key role in this pain point as it often requires a significant amount of administrative work, multiple tools and clicks that take up a lot of your sales team's time they could've well spent
prospecting.
A better way to work with TopLeft Kanbans
through effective lead tracking and
sales pipeline visualization
Prioritize
high-value
opportunities
Analyze and
forecast sales
flow
Assign and track
lead progress
Make informed decisions to drive sales success with a
clear view on every lead activity and progress using
TopLeft Kanban boards
prioritize high-value opportunities
Empower your sales team to focus on high-potential prospects through effective opportunity prioritization for increased win rates.
Visualize opportunitiy pipeline
Set custom priority labels
Indicate lead stage and status
ENsure timely follow-ups
Drive sales success with a tool that can streamline follow-up schedules, nurture the right qualified prospects, and accelerate sales cycles.
Apply due dates and reminders
Track follow-up activities and strategies
Identify overdue uncontacted leads
Analyze and forecast sales flow
Optimize sales performance with in-depth analytics and forecasting capabilities, empowering sales managers to proactively manage and predict sales flow.
Evaluate bottlenecks and sales trends
Measure cycle time metrics between lead stages
Assess conversation rates and sales funnel performance
Assign and track lead progress
Manage your sales team's pipeline through seamless lead assignment and distribution without missing a beat on its conversion activity.
Drag-and-drop lead assignment with visibility on team pipeline
Tag specific tasks related to lead progress to team members
Collaborate on lead acquisition and nurturing
TopLeft is Tried, Tested and Trusted
by over 200 MSPs globally
Hear their experience in their own words