Optimize performance
and profitability by focusing on your customers than tools
This is TopLeft Kanban for
MSP Owners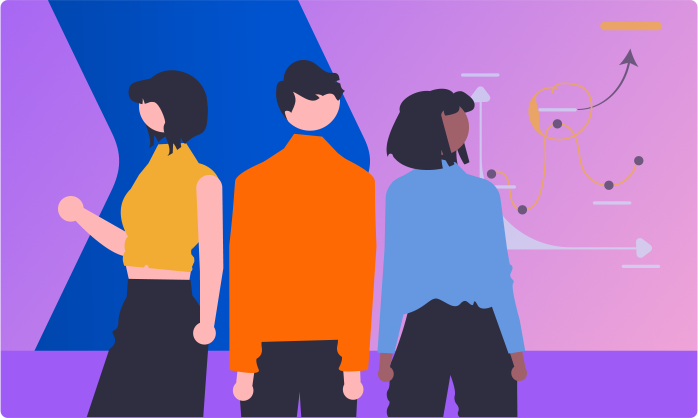 How can I stay on track of everything
that's going on?
Not knowing how to manage multiple requests and priorities can lead to your team exerting maximum effort but resulting in minimum impact.

Management teams today face the challenge of handling a massive amount of data ranging from client requests, tickets, monitoring alerts, email, messages, and voicemails coming from an array of ongoing projects. Traditional PSAs can make it even more difficult because the lack of integration also means having to utilize a variety of tools, just to manually connect all the information you have- that takes time and effort. As a result teams find themselves caught up on low-value tasks that barely move the needle in terms of peformance and profitability.
A better way to work with TopLeft Kanbans through
streamlined MSP operations and optimized workflows
Increase team
efficiently
Encourage collaboration and accountability
Focus on
high-impact
priorities
Reduce backlogs
and bottlenecks
See how a Kanban's visual framework can help in
improving operational efficiency and
maximizing productivity
Increase team efficiently
Optimize resource utilization through visual workflows that can help enhance task management and prioritization.
Visualize and track tasks
Utilize swimlanes to categorize tickets
Set WIP limits to prevent overload
encourage collaboration and accountability
Enhance transparency and teamwork by providing a shared visual representation of work that will enable them to communicate efficiently.
Assign tasks and track progress in real-time
Collaborate on tasks through quick comment updates
Monitor team performance and identify areas for improvement
Focus on high-impact priorities
Prioritize strategic initiatives that will bring the most value and growth to your team and your overall operations.
Implement labels and tags to identify high-value tasks
Use priority columns to visually highlight critical initiatives
Easily review and reprioritize tasks when needed
Reduce backlogs and bottlenecks
Achieve better customer experience and increased completion rates by identifying and eliminating common blockers.
Visualize task queues and identify causes of delays
Set policies for task movement to project completion
Utilize cycle time and lead time metrics for continuous improvement
TopLeft is Tried, Tested and Trusted
by over 200 MSPs globally
Hear their experience in their own words