Why MSPs Owners Use TopLeft
✔️ Increase team efficiency
✔️ Enhance internal
communication
✔️ Ensure customer
satisfaction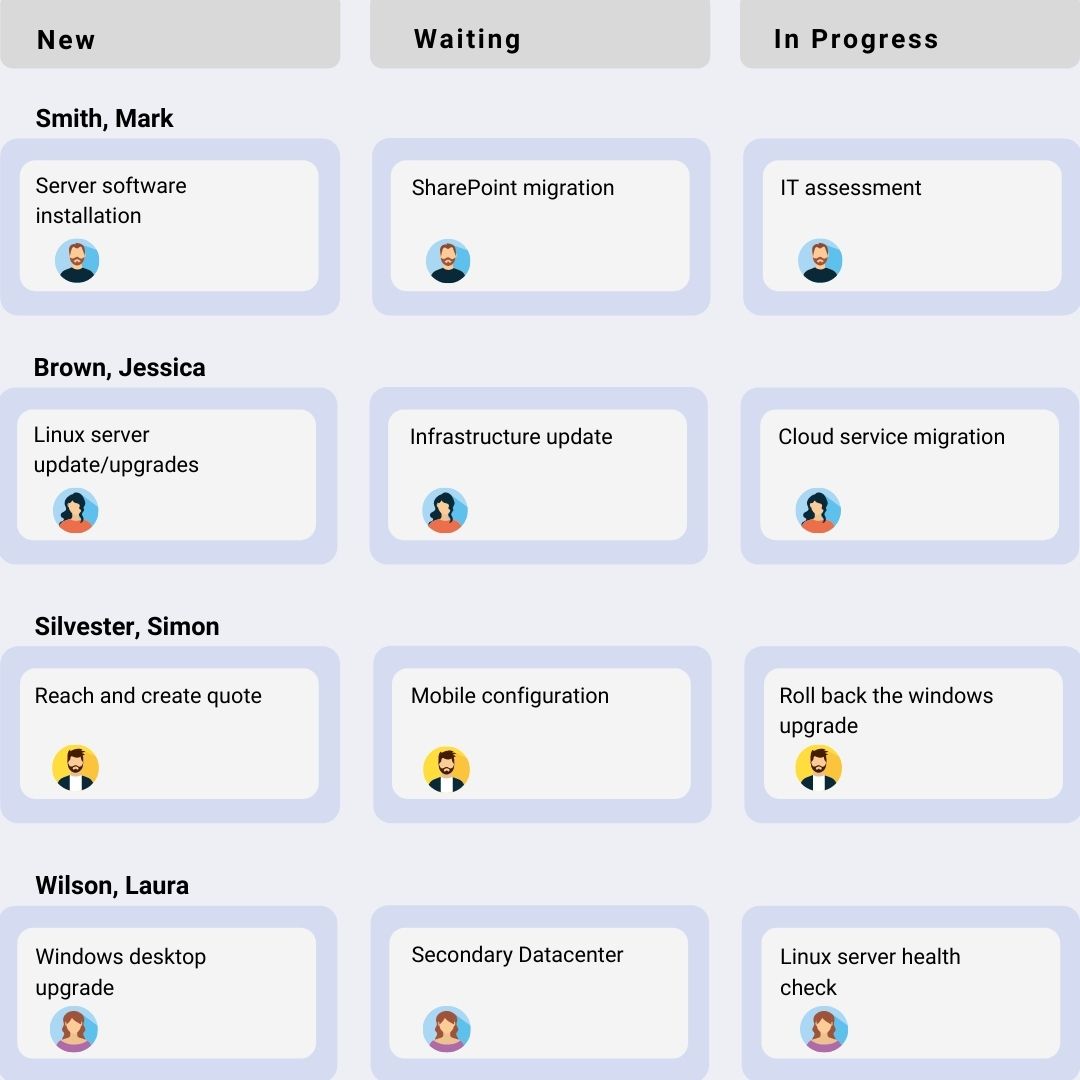 Take Back Control Of Your Work
With Kanban
See the same data everywhere
Kanban sends and receives data from your PSA in real-time, so it's always the same whether you're using Kanban or your PSA.
Your team can visualize what to do today
Avoid wasting time looking for tickets to work on. Boards are flexible, so your team can visualize and find their work for the day all on one page.
Track all your projects
TopLeft offers clear visibility into project engineer workloads and estimated start dates, so you can track all projects at a glance.
Team communication
Say goodbye to miscommunication; everyone in your team can use Kanban boards to communicate about work.
Drag and drop cards
Use drag-and-drop to position tickets within columns, indicating the order they should be worked. Or drag-and-drop to assign tickets to new technicians.
Enter time on tickets
directly in Kanban
Your team delays entering time and notes because your PSA makes it difficult and time-consuming. With TopLeft, they can do it directly from the boards in real time.
Display tickets grouped
by project/phase
See tickets from multiple projects, grouped by their current status, so you immediately understand your whole project portfolio.
Keep track of your
metrics
Tickets can be visualized by priority, budget hours, schedule time, status, technician, or logged hours, to name just a few.
What Our Clients Have to Say
By moving to Kanban with TopLeft, we were able to clear our project backlog, reduce scheduling errors/issues, improve schedule accuracy and customer satisfaction and reduce management/dispatching time.
Examine More Ways to Use TopLeft