ConnectWise is a business management platform specifically designed for technology service providers, including managed service providers (MSPs), value-added resellers (VARs), and solution providers. It provides a suite of tools for managing various aspects of an IT service business, including help desk, project management, customer relationship management (CRM), and billing and invoicing.
Power up ConnectWise's built-in capabilities
with the TopLeft Kanban Integration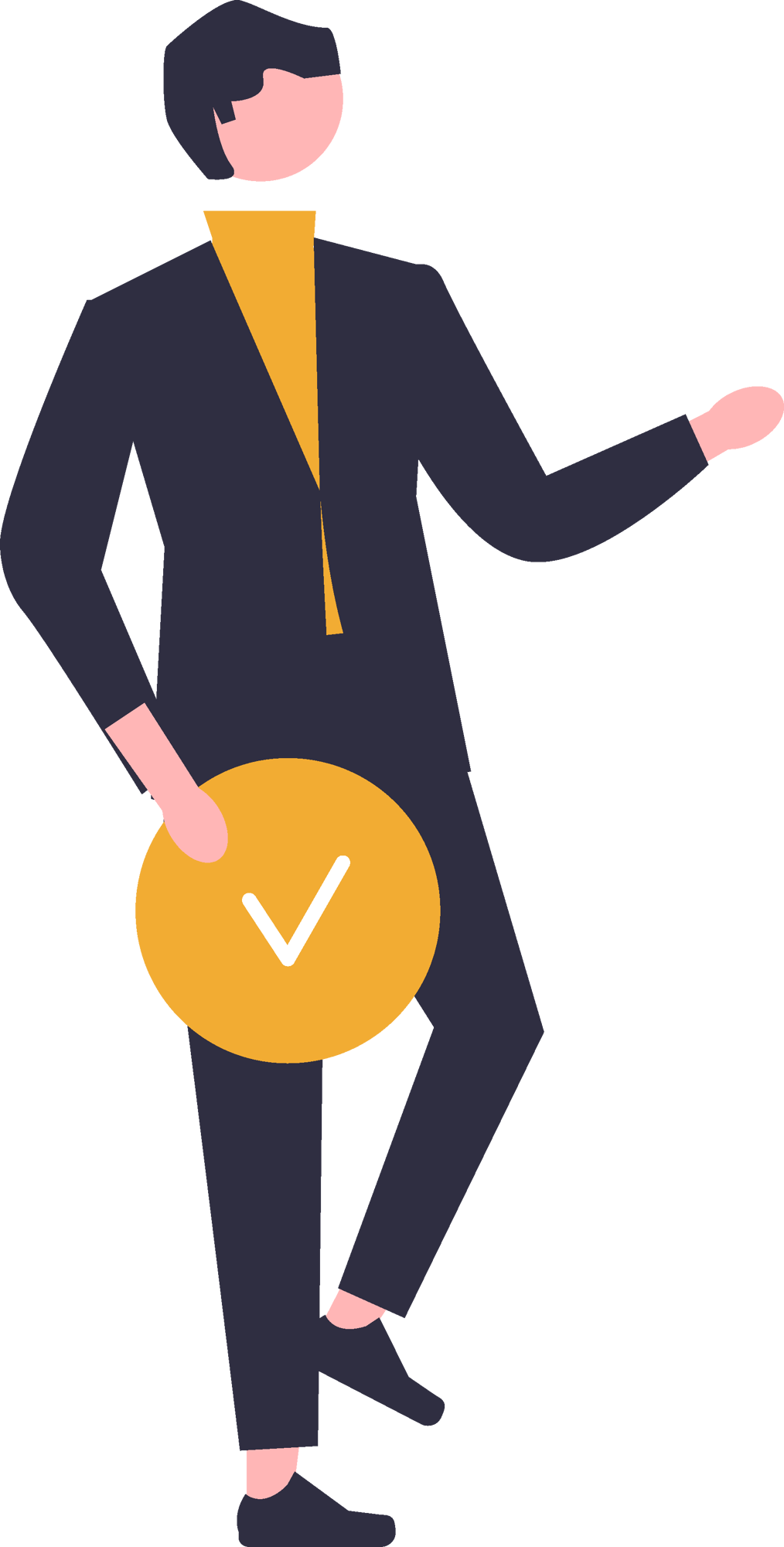 The Kanban Method has long been proven to be a productive way to manage projects.

With TopLeft, you are given the opportunity to maximize ticket and task workflow efficiency on both the service and delivery ends, without having to overhaul your operations.

How? Because our integration allows you to keep the data you have in ConnectWise, eliminating the need to create new silos. With consolidated systems, your team can avoid confusion and duplication.

In simpler terms, your MSP will not go through changes, rather, it will experience an
upgrade.
The TopLeft Advantage
Giving you the ability to efficiently organize data you already have
1
See what you
need to see:
Easily visualize and update your business unit's service board in real-time.
2
Gain control of
bottlenecks:
Understand chokepoints in the process and get them back on track
Collaborate and communicate as a team to eliminate efficiency blockers
ConnectWise-wiser with TopLeft
See the difference between using the MSP alone versus its potential with the TopLeft integration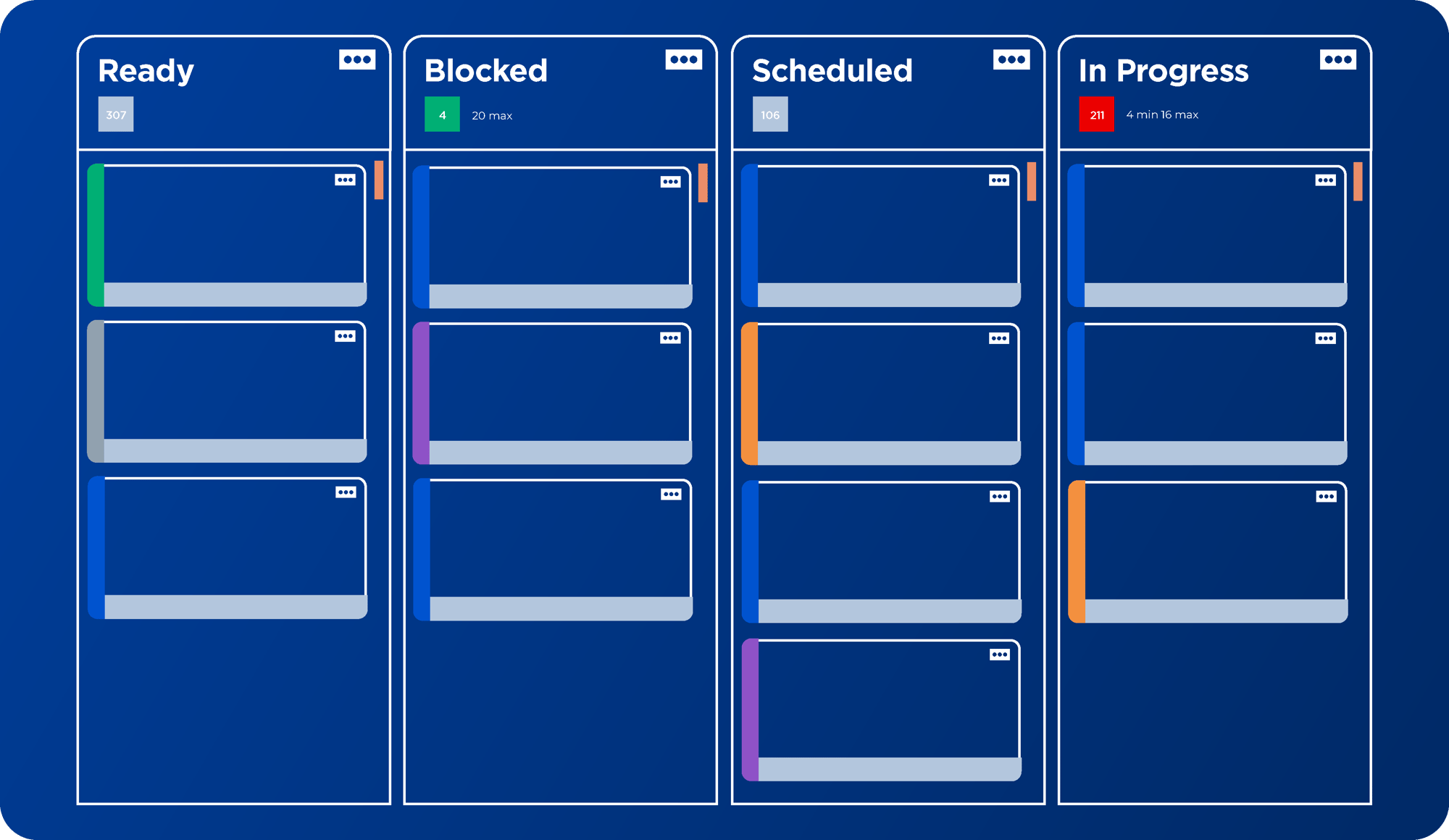 Service and Project
Ticket View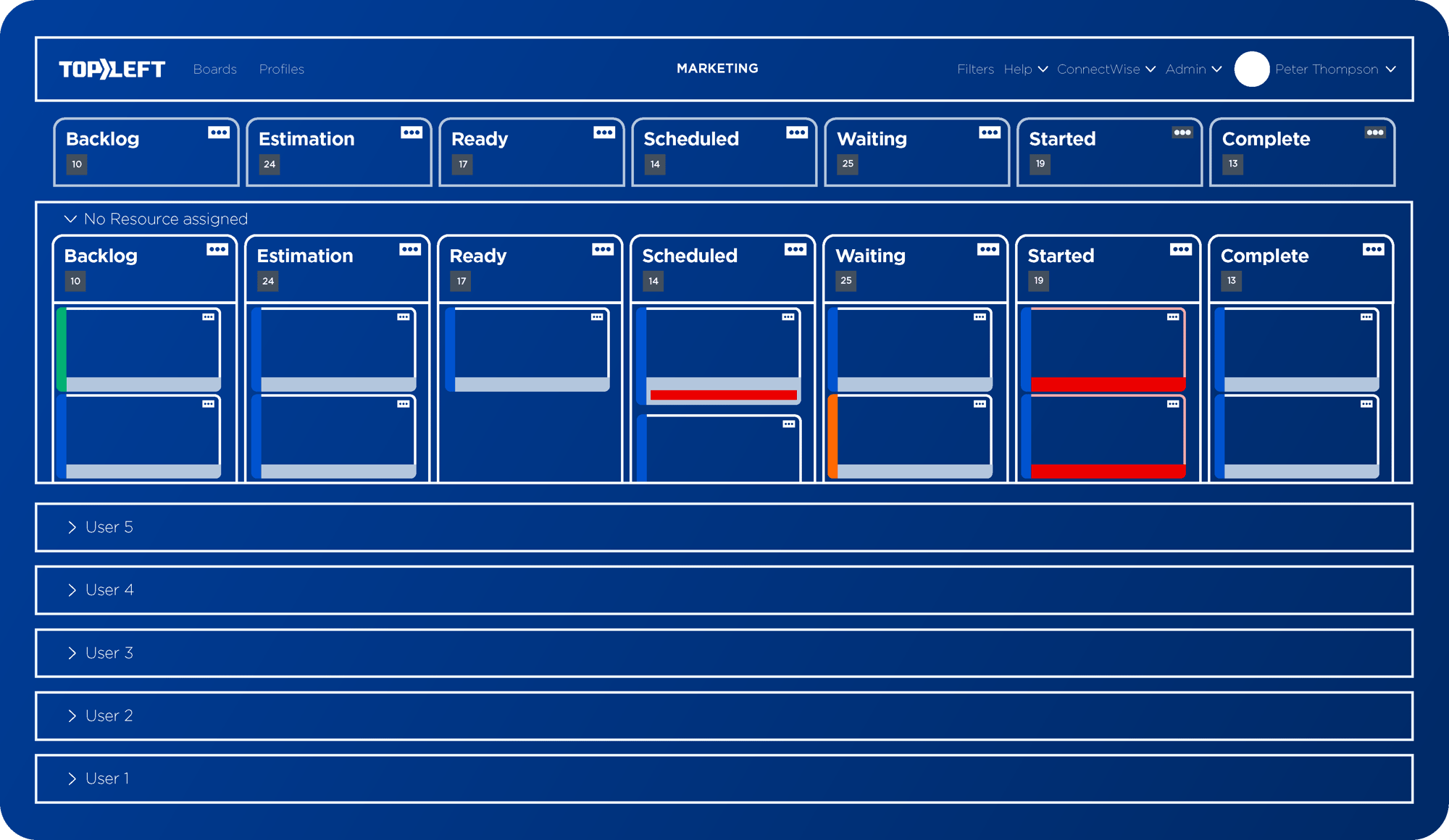 Team Pipeline
and Schedule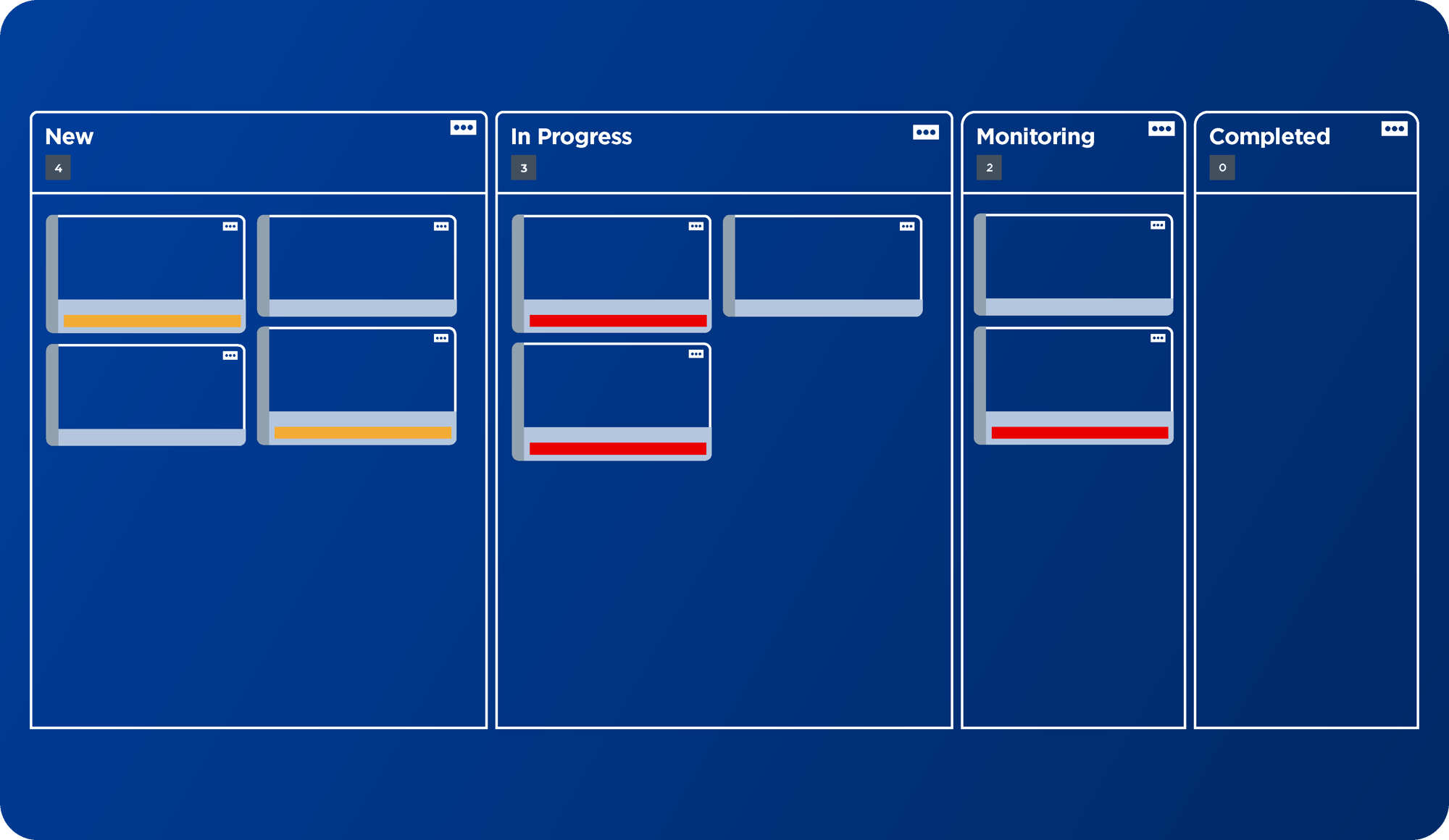 Project Portfolio
and Progress
Only in TopLeft
Explore features that are only available when ConnectWise is powered by the TopLeft plugin
View Multiple Projects
Access details of all your projects in a single page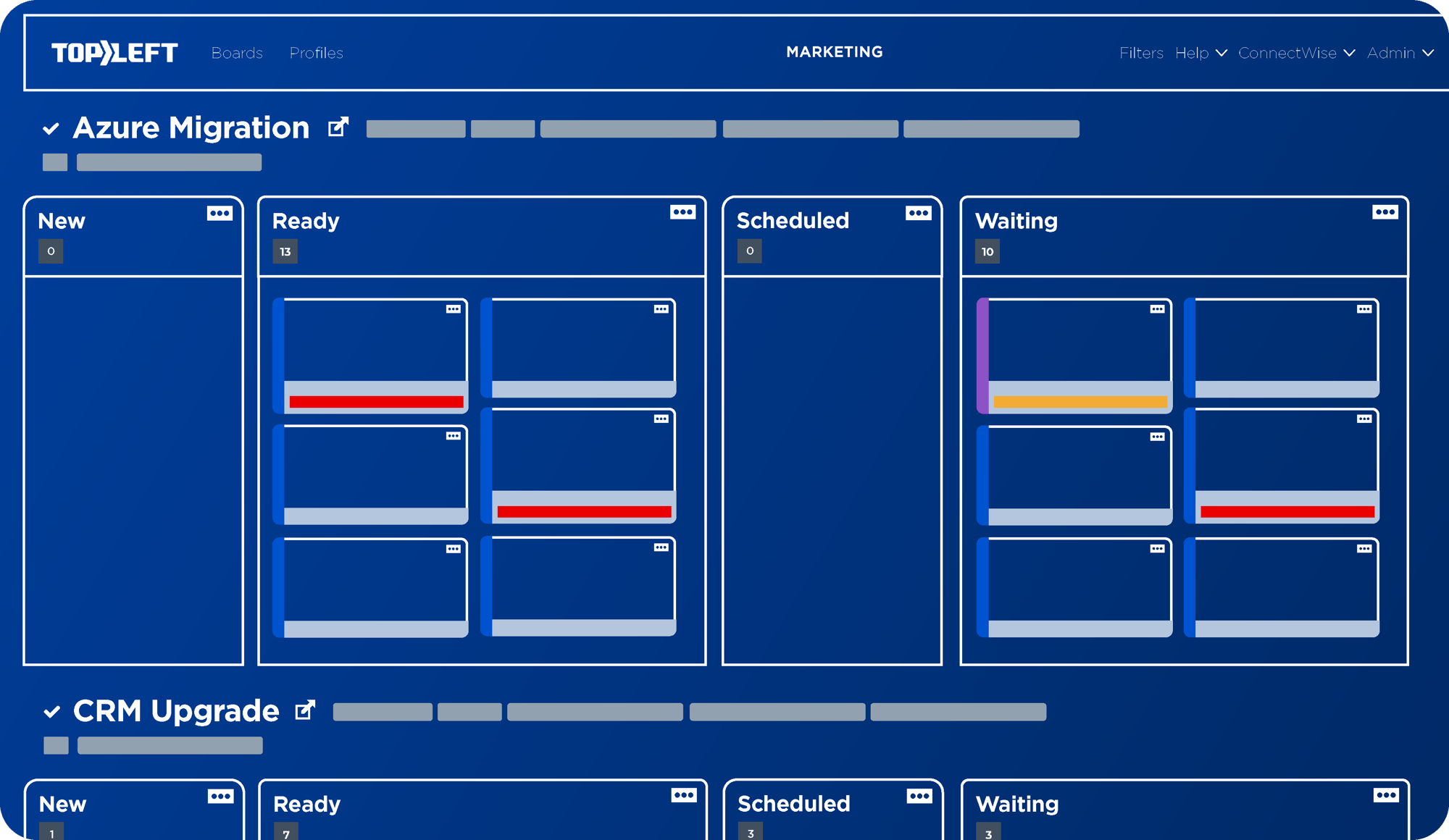 Streamline with Swimlanes
See task status and who's working on what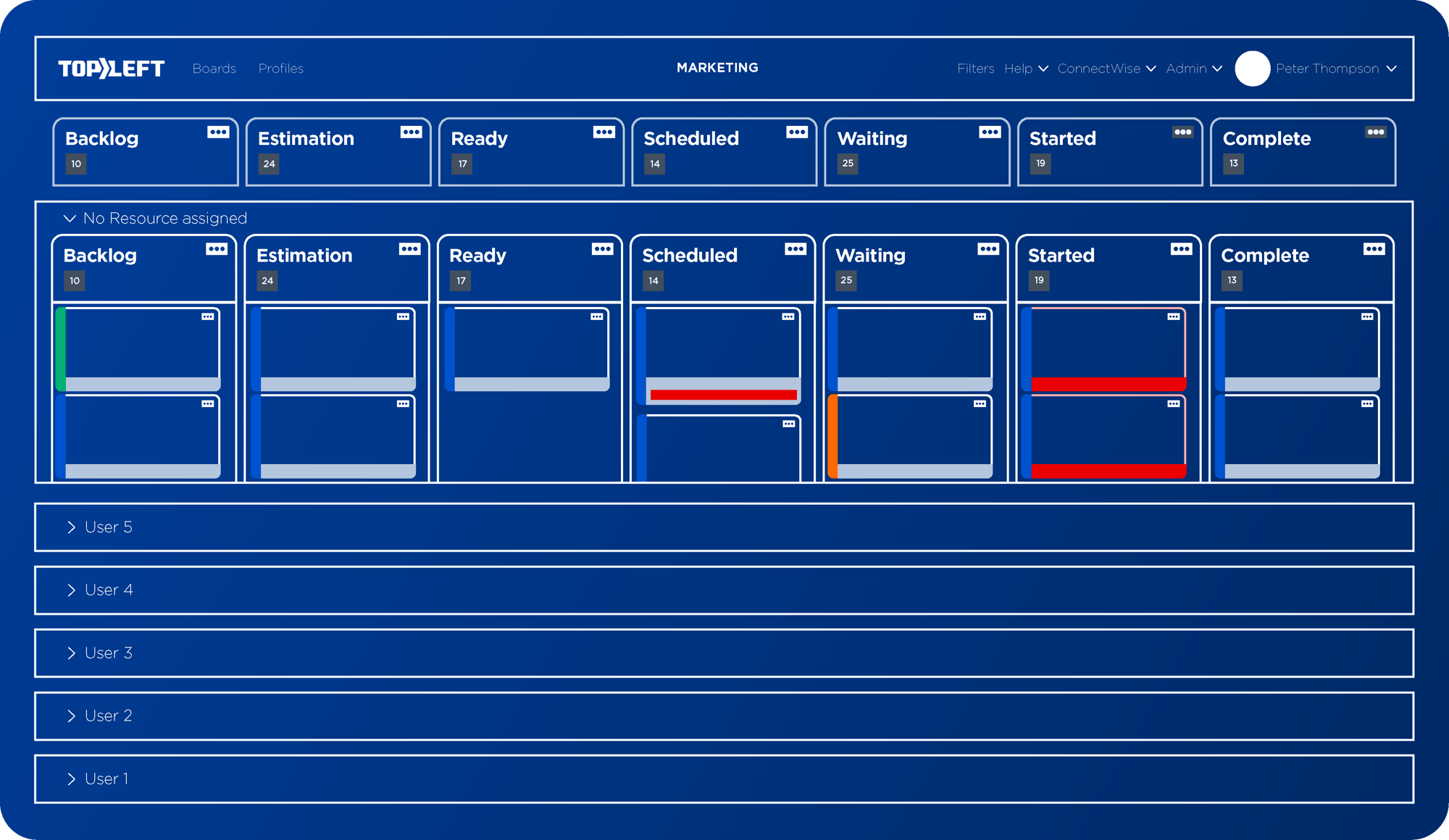 Tag Problem Tickets
Categorize escalation levels with highlight tags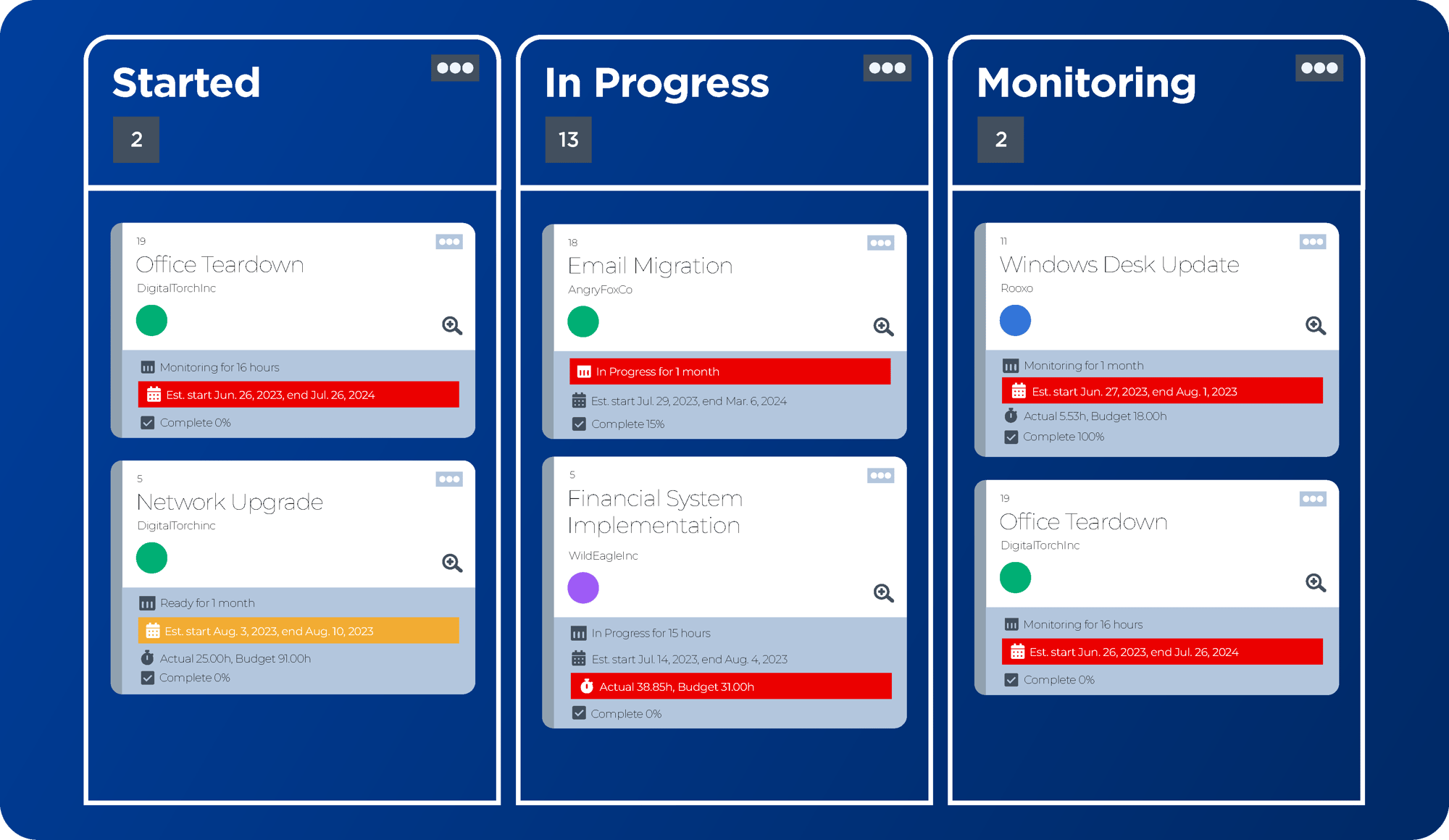 Manage Task Priorities
Rank project tickets based on priority levels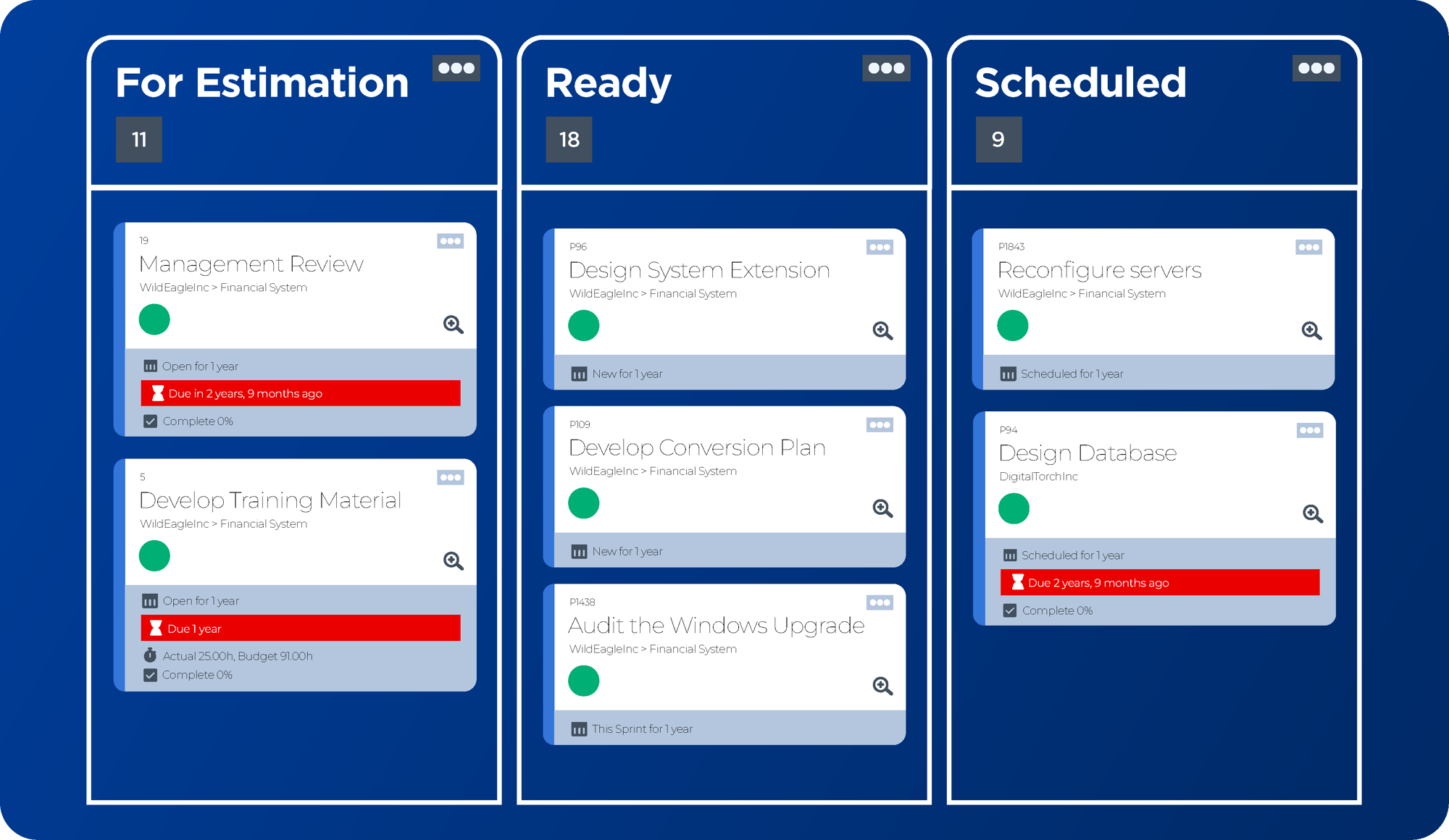 Testimonials
You don't have to take our word for it - hear what our clients have to say about working with TopLeft
Alex Anderson,
Project Manager
Helixstorm, Irvine

With TopLeft, it takes much less time for me to communicate, assign, and correct statuses.

I had a project with 55–60 tickets that needed assignments and status correction. In
ConnectWise, it takes me around 45 minutes to complete the job; while in TopLeft, it only took me 13 minutes.
Erik Woodland,
Pro Support Engineer
Intermix IT, Harrisburg

I appreciate the ease of being able to input time into tasks. The UI is far easier to navigate than in Autotask.

I also have a more visually friendly view of all projects and tasks with their associated status. It is very helpful to see what's going on project-wise at a glance.