Kanban Boards for ConnectWise Manage. A more efficient way to manage MSP workflows
Overwhelmed by the ticket backlog, endless meetings, and angry client calls? Kanban Boards by TopLeft help you better manage your projects and engineering teams, and keep your clients happy.
Get your teams on the same page

Stop work from falling through the cracks

Avoid miscommunication

Manage projects with fewer clicks

Reduce micromanagement (and the number of meetings)
Two-way integration with ConnectWise
It shows you the data you already have so it's instantly useful. And it eliminates entering data in two systems.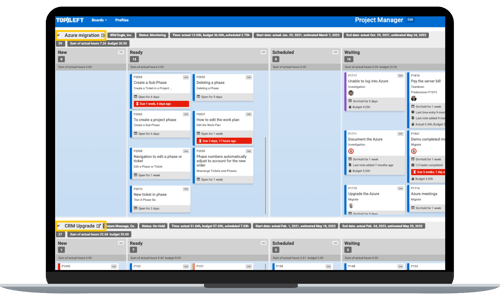 For Project & Service Managers
Avoid miscommunication by having your team use the same tool and see the same data

Visualize multiple projects at a time

Prevent large ticket backlogs by limiting work in progress, by project, individual engineer, ticket priority, or ConnectWise board

Identify and address problem tickets and bottlenecks faster with automatic color highlights

Assign tasks to engineers much faster than in your PSA

Ensure your engineers know what they need to do next without wasting your time looking for free spots in their calendar
For Engineers
Understand what ticket to work on next without having to keep up with a strict calendar schedule

Reduce overwhelm by visualizing today's priorities

Enter ticket time and notes, edit ticket title, due date, and other general fields directly from TopLeft (the data will be automatically synced with your PSA)

Change a ticket status by simply drag-and-dropping it into a different column

Quickly see and fix your problem tickets (and avoid the dreaded "Can I get an update on this?" emails from your clients)

Have a single place to show all your work to discuss it with your manager and team faster and more efficiently
TopLeft shows you the tickets, projects, and opportunities you already have in ConnectWise, but in a way that's much easier to understand.
Show service and project tickets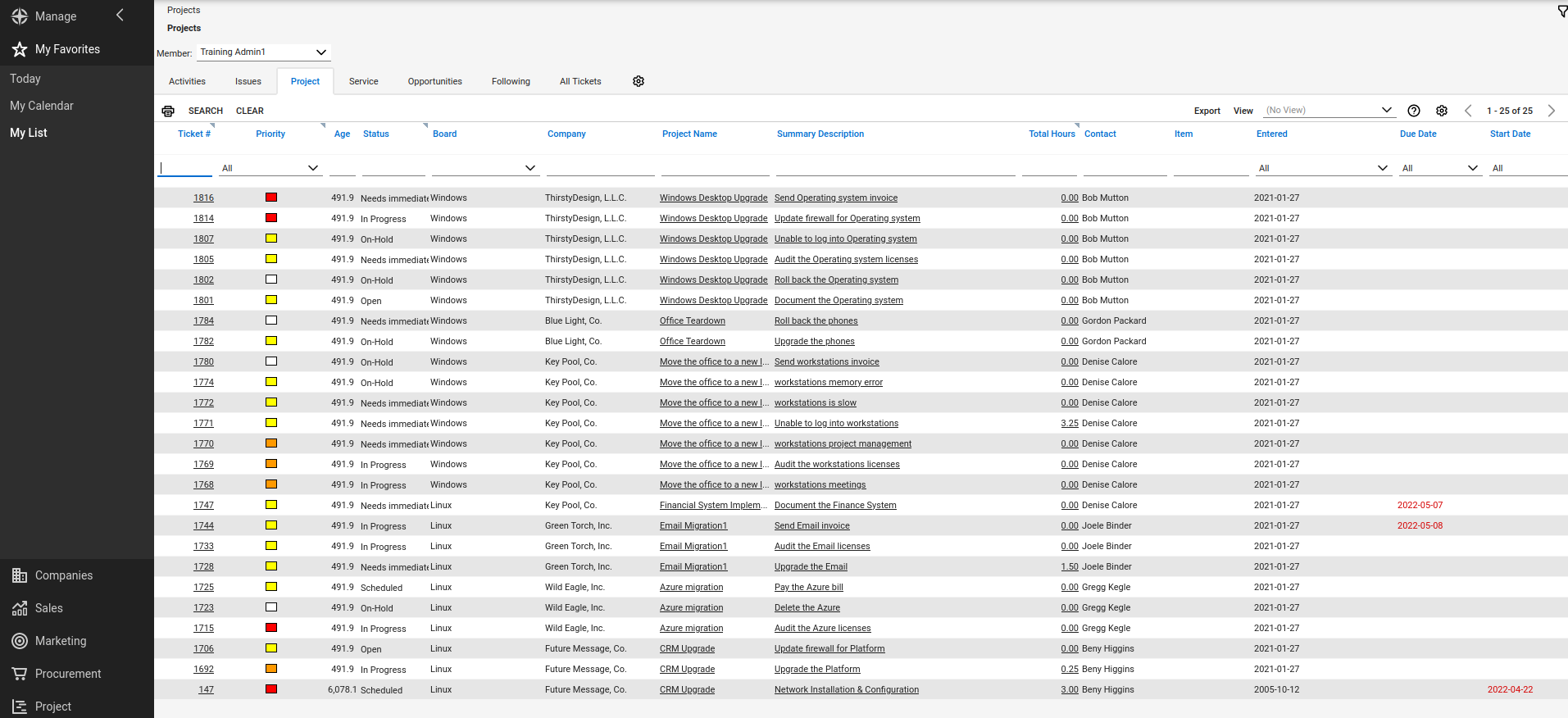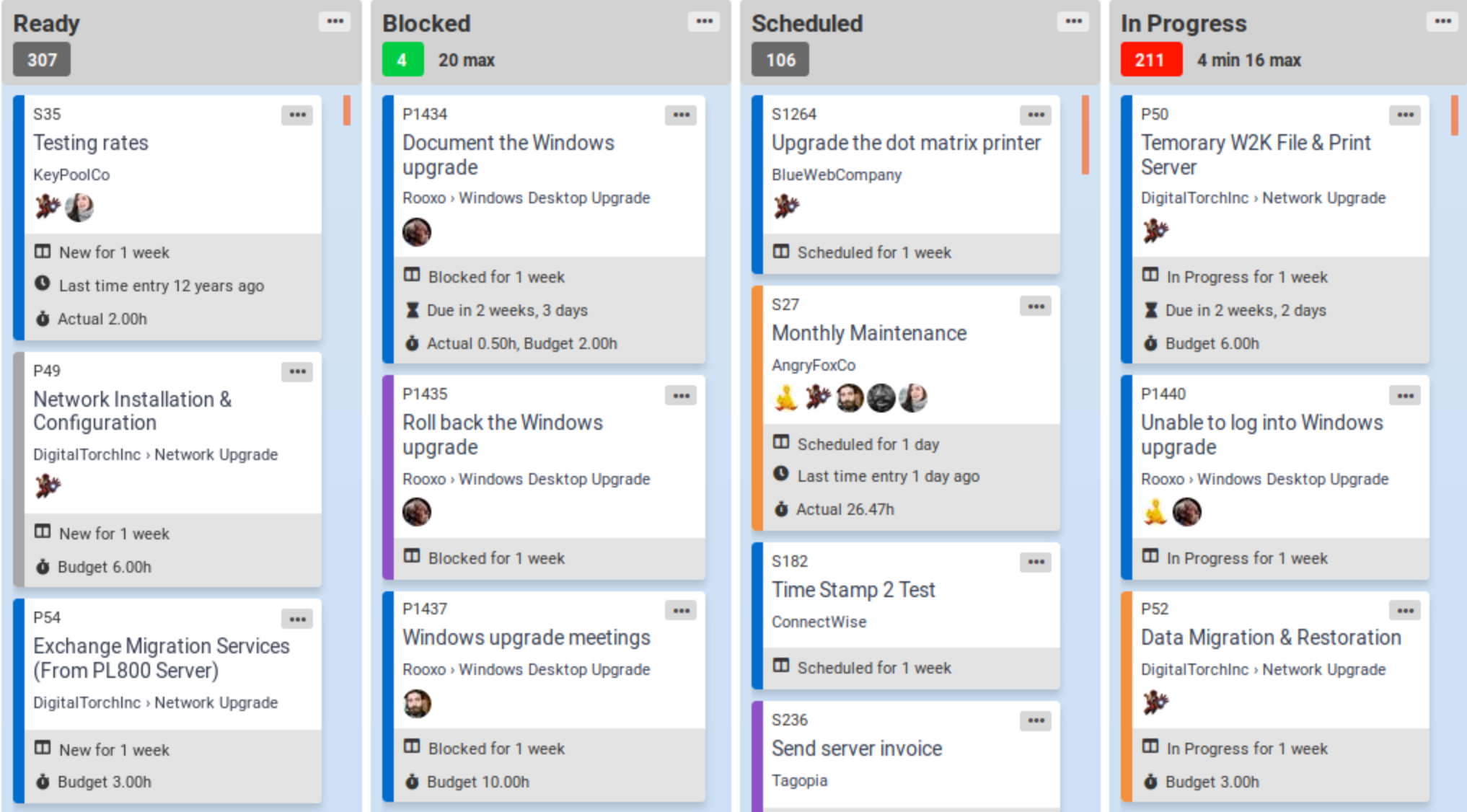 Manage engineer's work and schedule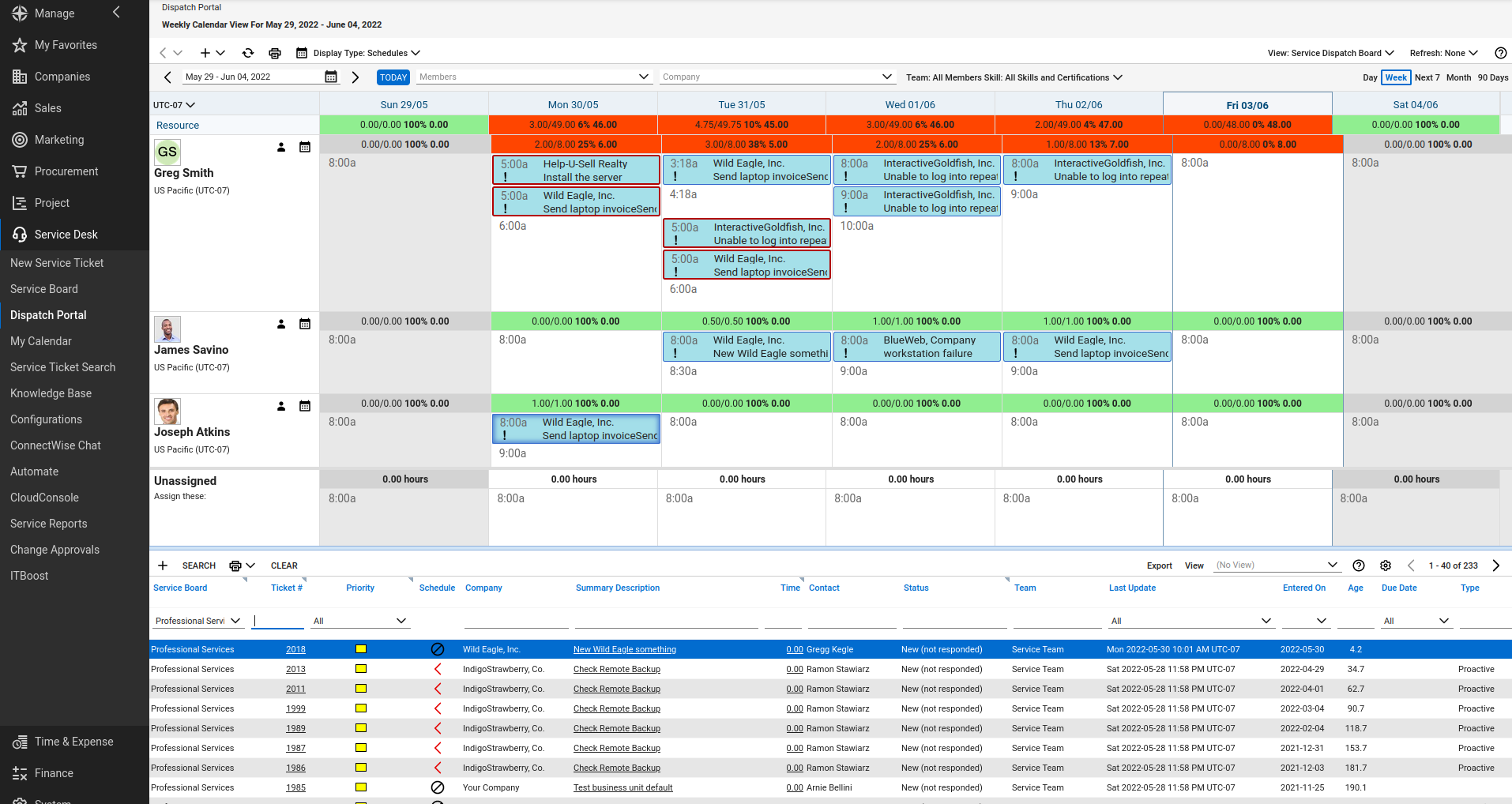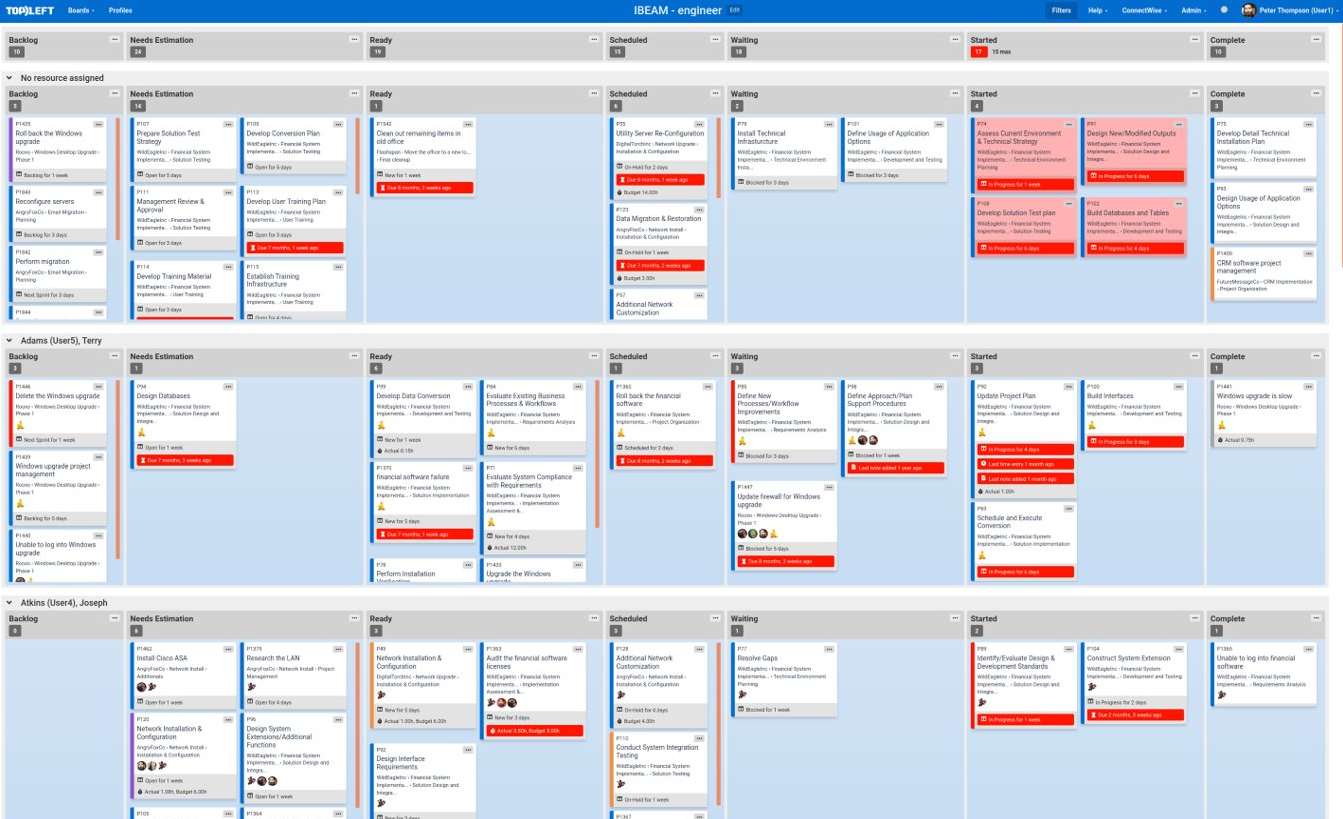 Track your project portfolio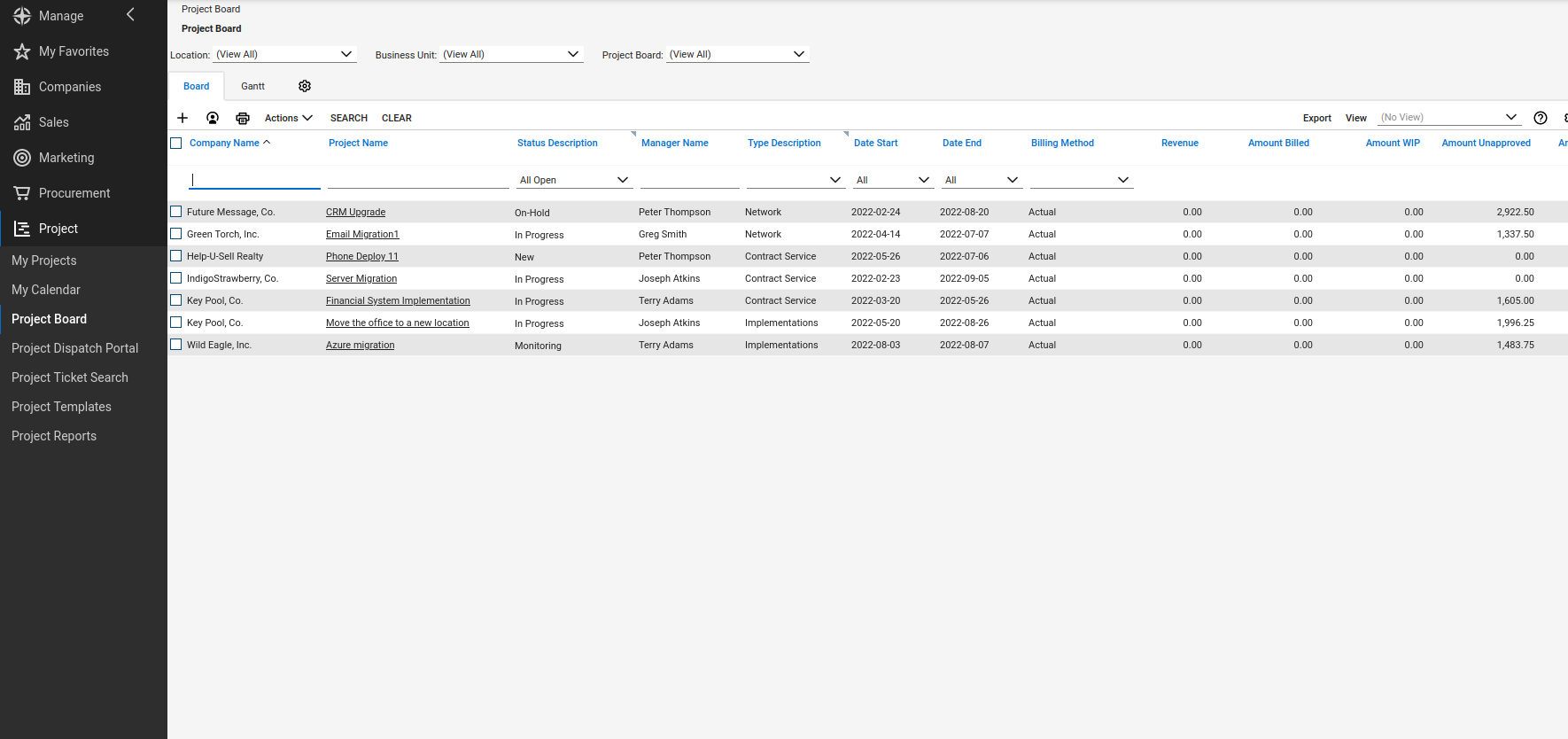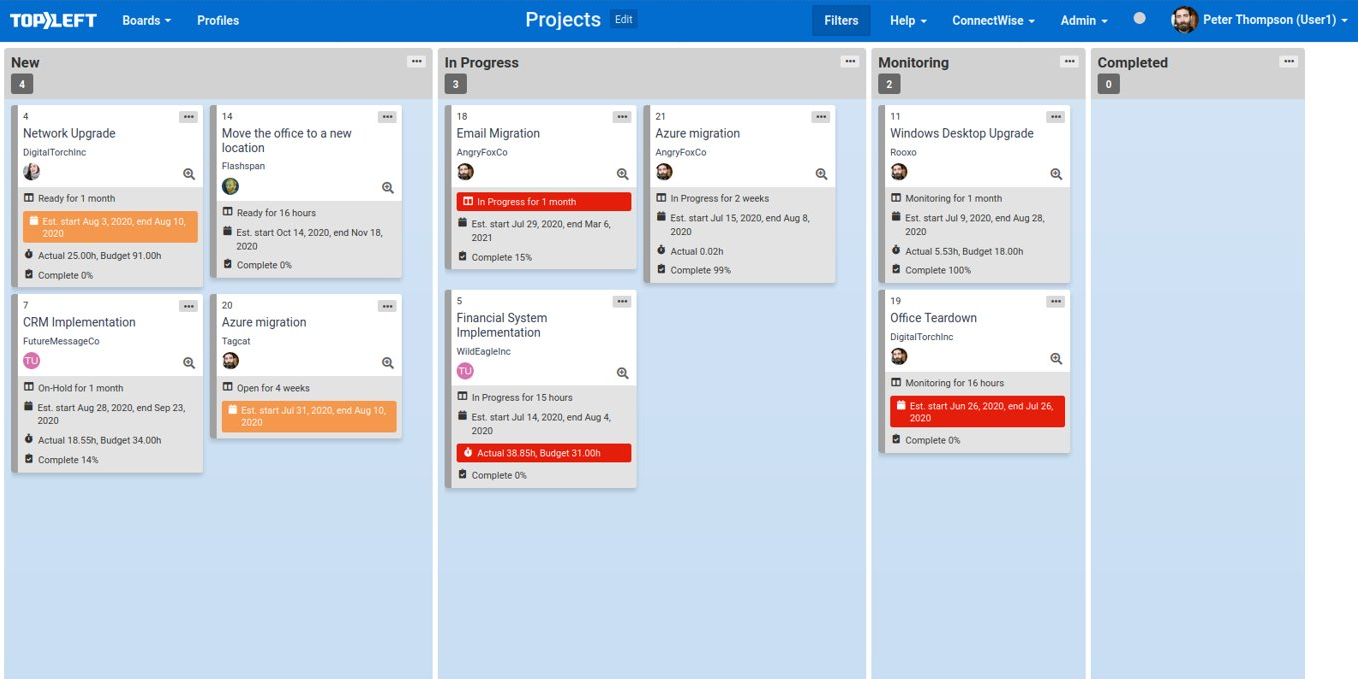 Only in TopLeft
There is no equivalent in ConnectWise
See details of multiple projects
Show the details of all your projects on a single page. No more clicking and waiting while you view a single project at a time in ConnectWise.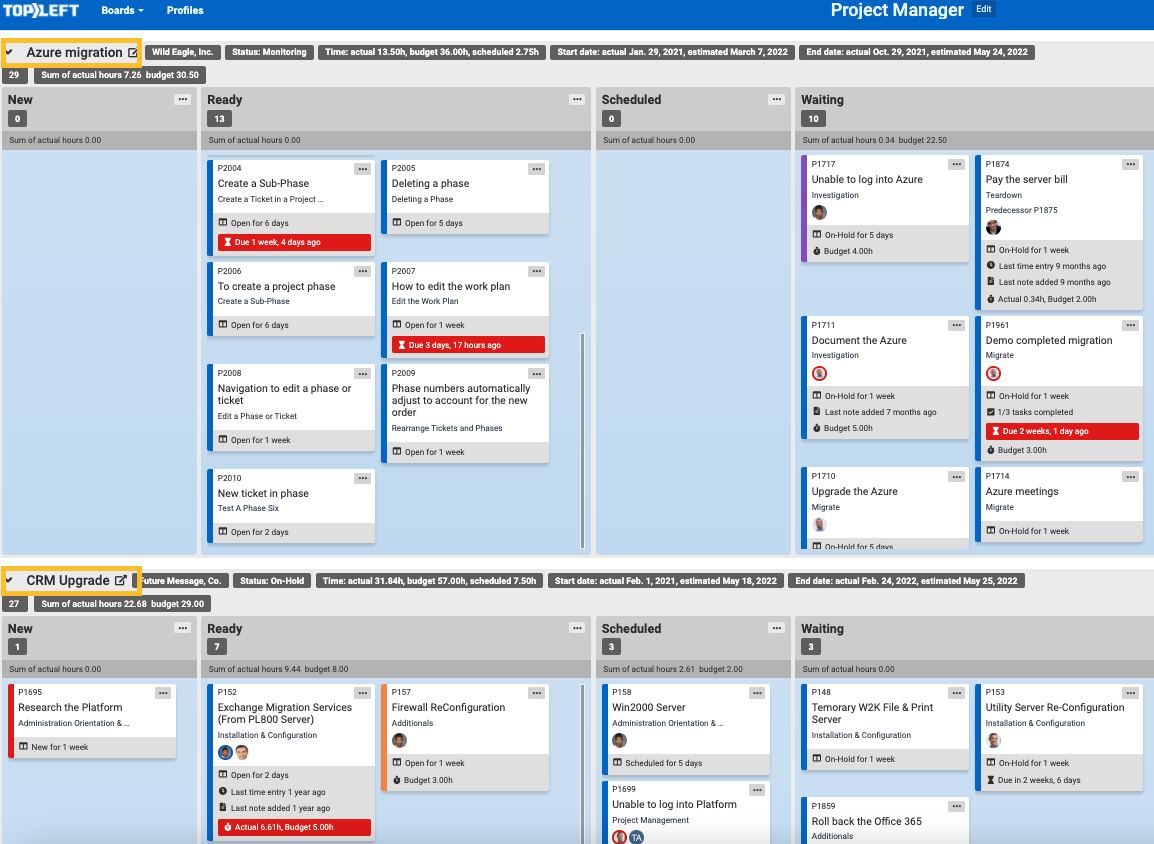 Highlighting problem tickets
Easily find problem tickets by highlighting stalled, overdue, or overbudget work.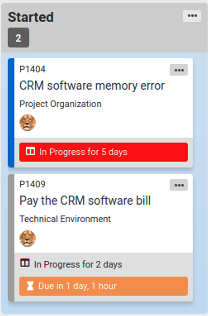 Flexible ranking of tickets
Rank tickets to organize your team's work, making it easy to communicate about your highest priorities.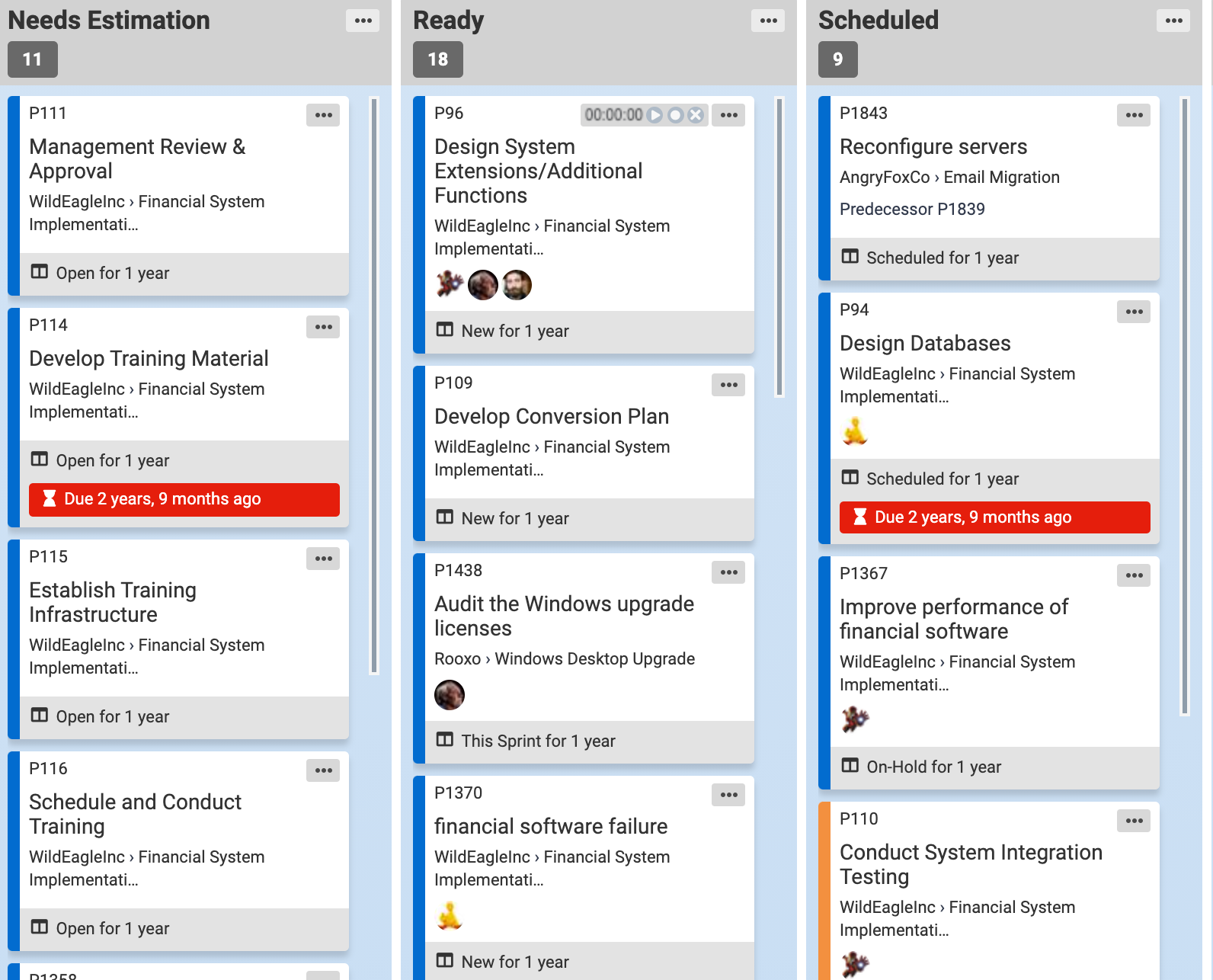 Request a live demo



Got 45 minutes to spare? Let us show you what TopLeft can do for your MSP company. No strings attached.
Its great to see where your work is across all boards in Connectwise, it gives you a holistic view of the work.
Candice Lester, Senior Project Manager SecureCom
One of the biggest problems we had was managing both project and service tickets, being that we just have one team that does all work combined with CW separating project and service work in their system.

By moving to Kanban with TopLeft, we were able to clear our project backlog, reduce scheduling errors/issues, improve schedule accuracy, customer satisfaction and reduced management/dispatching time.
Derek Wood, COO OneIT
TopLeft allowed us to consolidate systems, we were using two separate systems causing confusion and duplication. With TopLeft we have been able to remove a different tool and now integrate TopLeft on top of our ConnectWise system/data.
Jason Gillman, VP of Technology Roydan
TopLeft is used by 150 MSPs in 11 countries