Why Technicians Use TopLeft
✔️ Improve your productivity
✔️ Identify neglected work
✔️ Visualize today's priorities
✔️ Stop feeling overwhelmed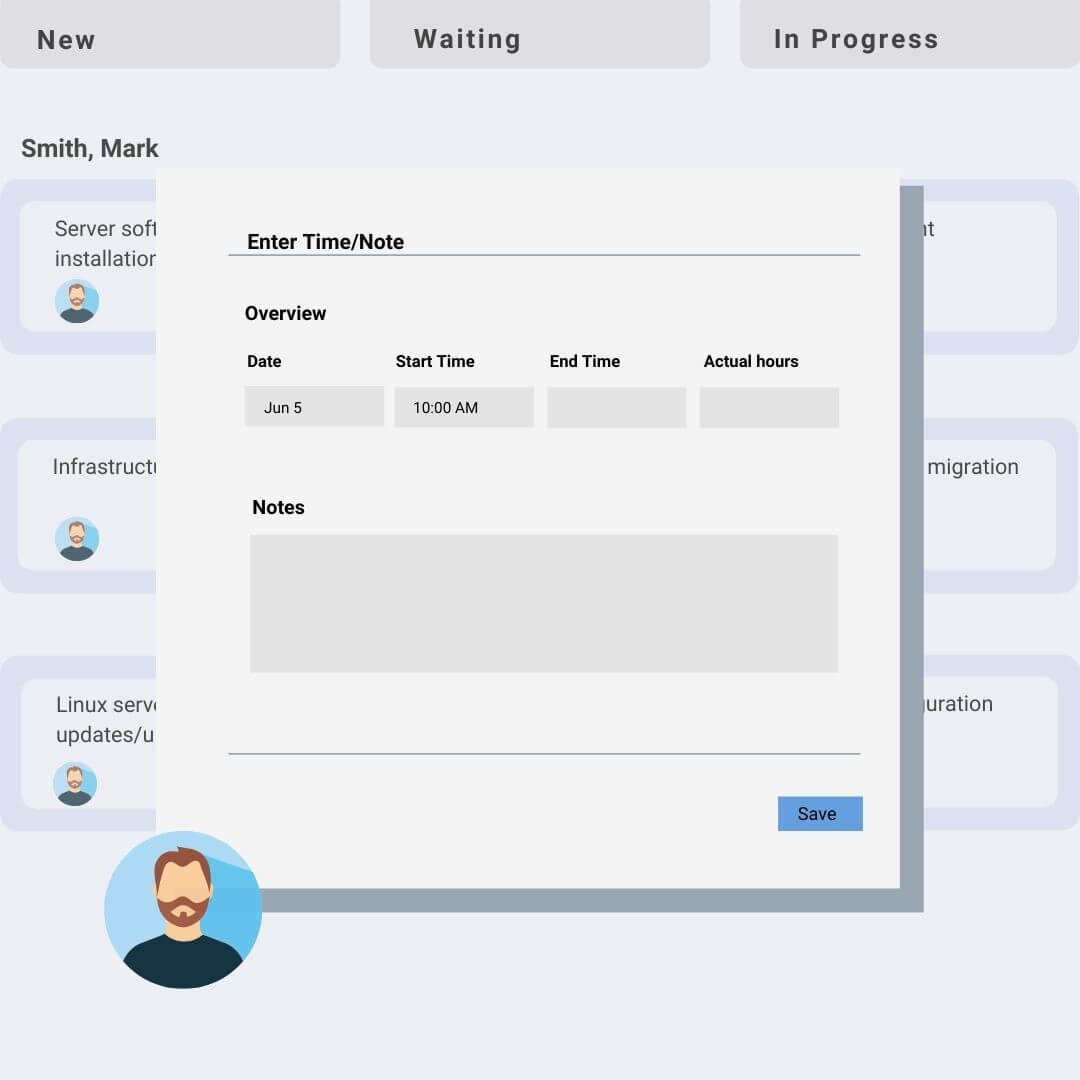 Take Back Control Of Your Work
With Kanban
Work faster than possible in your PSA
Don't waste your day watching the spinner icon in your PSA. TopLeft helps you perform your common tasks with fewer clicks and faster responses.
Focus on your most important work
Freely rank your tickets to indicate what's most important to complete today. Your manager and team can see the same information and avoid miscommunication.
Limit your work in progress
Easily see everything in your court to finish. You can focus on finishing work before starting new work.
All your work in one place
See all your work in one place with problem tickets highlighted. You don't have to search for your work in multiple places.
Enter ticket time and
notes
We know that entering time and notes in your tickets is time-consuming. With TopLeft, you can do it directly from the boards in real-time.
Drag and drop cards
Quickly update tickets in real-time. Drag and drop cards to indicate their status and importance compared to other cards.
Quickly edit tickets
Accelerate your work by editing general ticket fields such as title, due date, agreement, and budget hours.
See work assignments
and scheduling
Assign and unassign team members, and improve schedule accuracy.
What Our Clients Have to Say
I appreciate the ease of being able to input time into tasks. The UI is far easier to navigate than in Autotask. I also have a more visually friendly view of all projects and tasks with their associated status. It is very helpful to see what's going on project-wise at a glance.
Explore More Ways to Use TopLeft