Why Service Managers Use TopLeft
✔️ Increase team
productivity
✔️ Avoid overloaded
technicians
✔️ Identify unassigned
and missed tickets
faster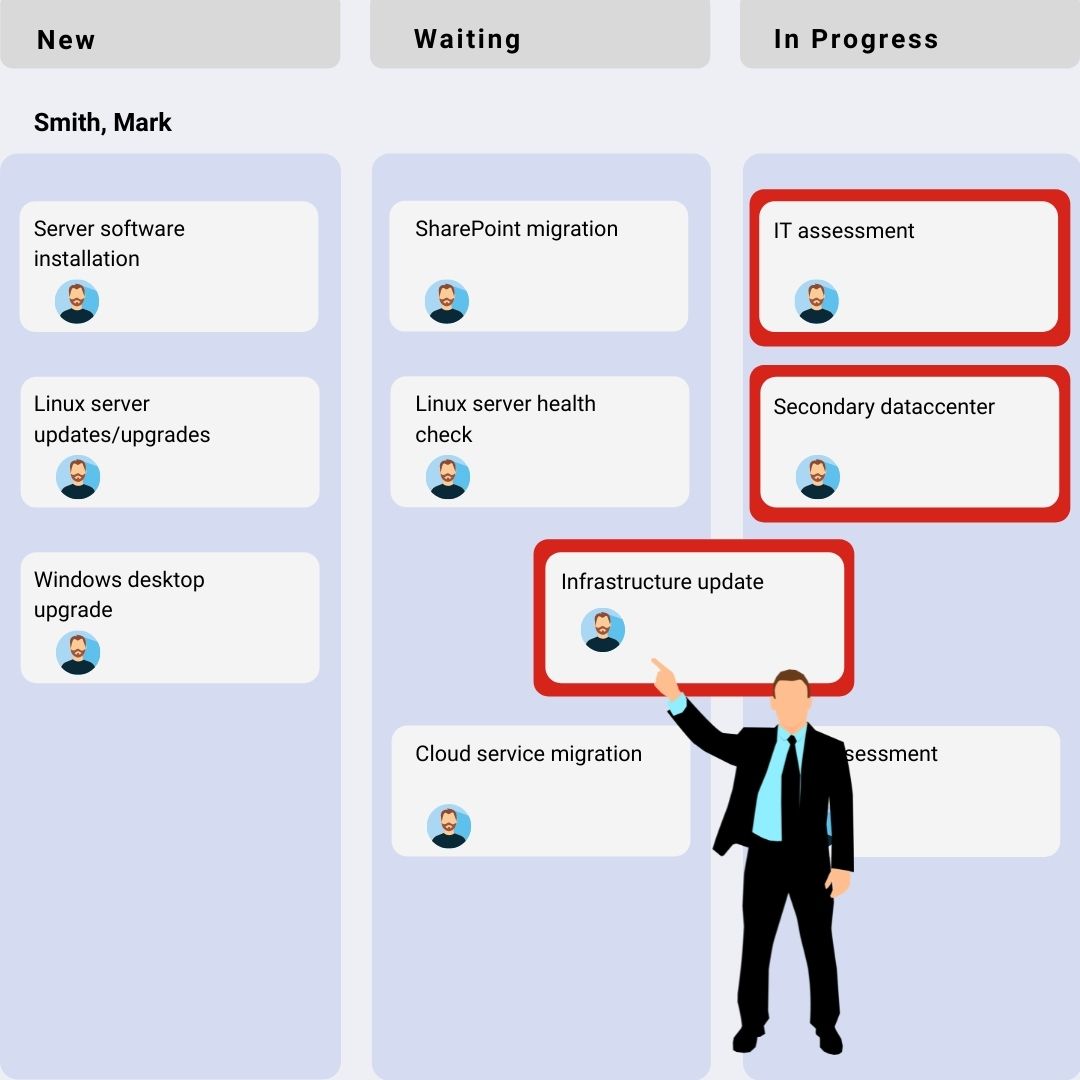 Take Back Control Of Your Work
With Kanban
Find and eliminate bottlenecks
We know that bottlenecks slow down your team. Thanks to Kanban, you can identify bottlenecks by visually showing a large number of tickets in a single status or technician.
Team communication
Say goodbye to miscommunication; everyone in your team can use Kanban boards to communicate about work.
Improve your workflows
Identify neglected work, upcoming SLAs, or due dates by highlighting cards that haven't recently changed status.
Deliver value quickly
Set work in progress (WIP) limit to avoid your engineers working on too much at once.
Visibility by ranking
tickets
Tickets can be ordered by priority, due date, schedule time, budget, logged hours, or rank tickets manually for the ultimate flexible work.
Drag and drop cards
Use drag-and-drop to position cards within columns, indicating the importance of work to engineers.
See work assignments
and scheduling
Assign and unassign team members, and improve schedule accuracy.
Enter ticket time and
notes
We know that entering time and notes in your tickets is time-consuming. With TopLeft, your engineers can do it directly from the boards in real-time.
What Our Clients Have to Say
Absolutely have seen improvement – especially in the visibility of work. We have a call every morning to discuss work from Kanban. In three months we improved from 18 blocked tickets to 11, and 34 active tickets down to 1.
With TopLeft, it was easy to identify the easy tickets that a junior tech could do. The engineer's work in progress was slashed from 50 tickets to 20.
Explore More Ways to Use TopLeft